Car school – Parking course
Parking course
5 hours training, 1 hour theory, good tips and tricks how to park from the best ones in the branch! Do you feel to be bored while watching bywalkers? Are you nervous when parking? We have got a good recipe for you!

Have you already been forced to ask someone to show you if there is space enough to park your car, or even forced to ask someone to park it instead of you? Don´t be sad and turn to us, we have a team of experienced and patient teachers to help you.
We will learn you how to park everywhere! Our parking course will show you how to park anywhere while not being worried.
WHAT EXACTLY WILL YOU LEARN?
Parking in a row of standing cars:
Parking in a skew direction
Vertical parking
Lengthwise parking
Front- and back-parking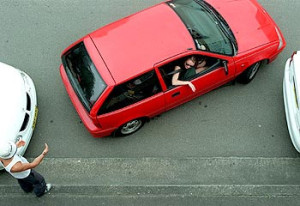 We do not forget about the parking in front of shopping centres and in underground garages, in big neighbourhoods or in the city centre either. As a bonus, you´ll be given a lot of good advice, tricks and recommendations. Order your parking course!